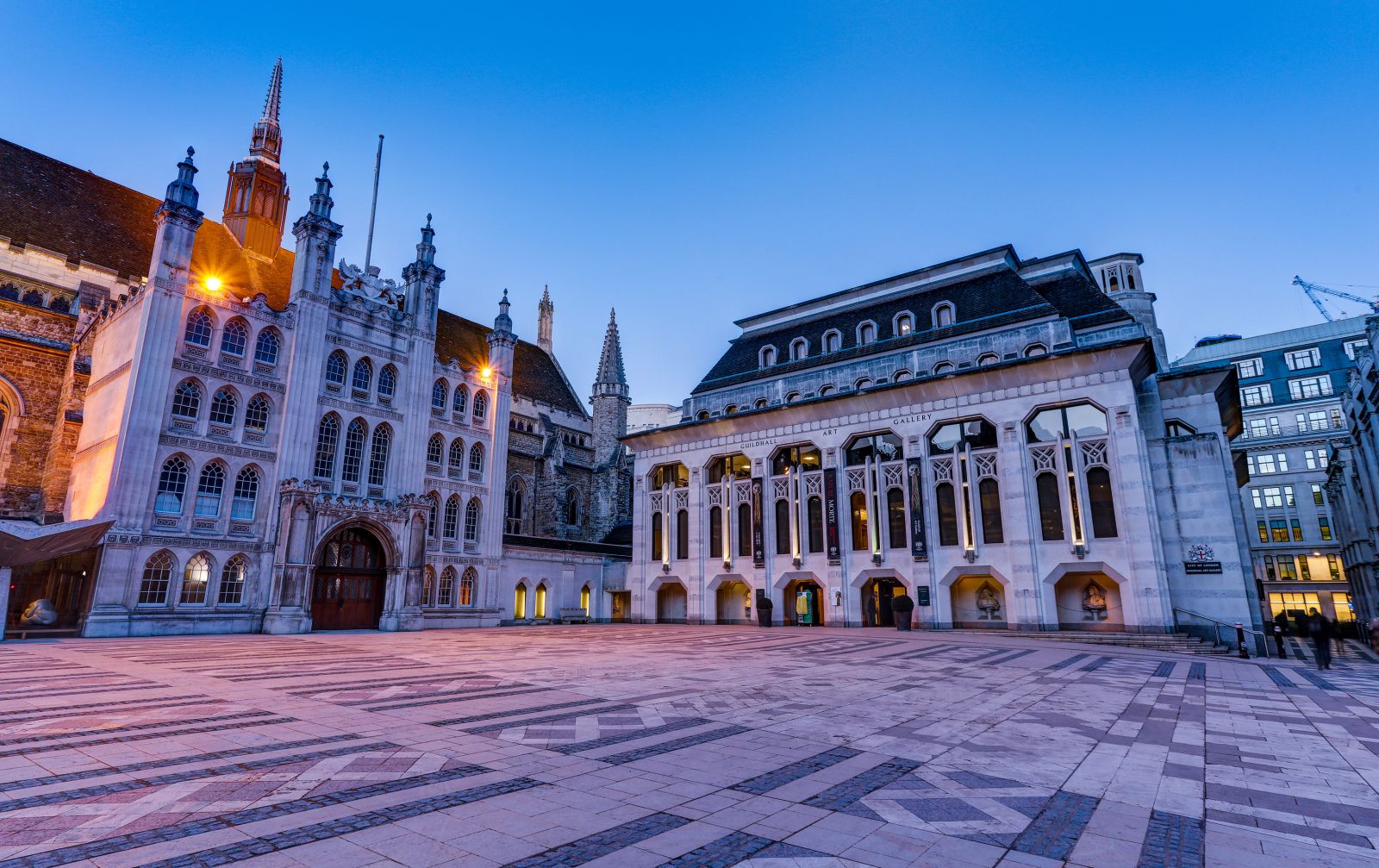 CPD AWARDS
As The CPD Awards is such a special evening, we have chosen a suitably spectacular venue to host our guests. The Guildhall London is a stunning, historical building dating back to the Medieval period. The building itself is dazzling, with its colourful stained-glass windows, soaring ceilings and cathedral-like ambience. Our drinks reception will be held in the largest surviving medieval crypts in London, beneath the Great Hall.
Guildhall London has a rich history and many stories to tell. The Great Hall has been the site of the Lord Mayor's Banquet since the 1500's. There have also been many high-status trials held there, including the trial of Lady Jane Grey (also known as the Nine Days' Queen) who was convicted of treason. The pianist Frederic Chopin played his final performance there, and it was the venue for HM The Queen's 90th birthday celebrations! When you arrive at the venue, keep an eye out for the statues of Gog and Magog, two legendary giants who were supposedly defeated by Brutus and trapped in Guildhall.
We look forward to welcoming you to this extraordinary building for a wonderful evening of celebrations!